How many anti-smashing technology for parking boom barrier gate system
The boom barrier gate as part of parking equipment control is becoming more and more important in our daily life. When the car pass the barrier gate the brake lever raise and the brake lever(boom rod) falls when vehicle passes. Due to technical and management problems, the rod of the barriers sometimes smashing. The smashed rods resulting in damage to the vehicle, sometimes hitting people, causing injuries, and entangled responsibilities. The security of the barrier system of parking lots is becoming more and more important. And what are the commonly used anti-smashing technologies for parking systems?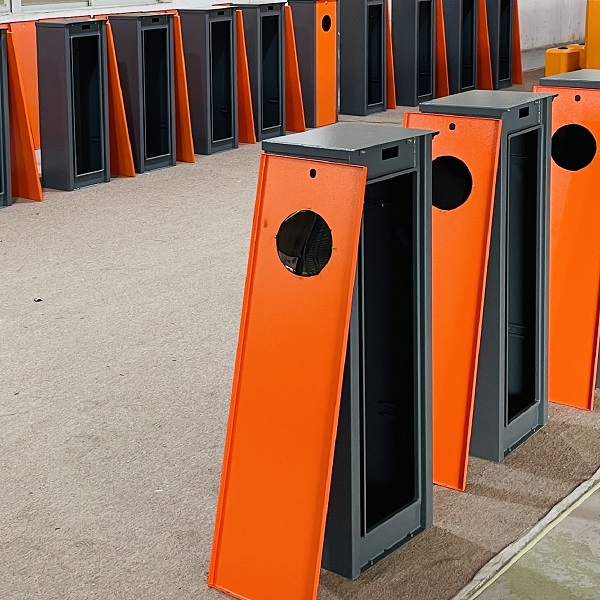 (1) Anti-smashing of underground induction coil
After anti-smashing of underground induction coil of the parking lot is installed, when the induction coil senses the trigger signal, it will control the brake lever to be lifted and remain in the vertical state, and the lever will not drop until the sensing signal disappears. The key to the anti-smashing technology lies in the stability of the induction coil. If it is disturbed, it may fail. Moreover, the induction can only detect the vehicle and does not have the function of preventing people from colliding.
(2) Infrared anti-smash
This method is to install infrared beam devices on both sides of the entrance and exit of the roadblock. When the barrier gate rod falls, if a vehicle enters and the infrared beams are blocked, the boom barrier rod will automatically rise, and infrared anti-smashing technolgy response is faster. However, infrared has a small range and is easily disturbed by rain and snow.
(3) Pressure wave anti-smashing
It is also called blocking and anti-smashing. It is mainly to install a blocking device. When the Dow brake lever falls to a vehicle or a pedestrian (the contact strength is adjustable), the road brake lever is the resistance under the rubber strip, and only the blocking device immediately drops the rod dry state The state transitions and obstacles increase to prevent the smashed car from hitting people.
(4) Digital anti-smash
This kind of technology is safer, and of course the cost is relatively high. The digital automatic detection and anti-smashing technology does not require other auxiliary protection devices. It collects real-time and accurate data monitoring and operation of the brake lever. Once the operation is blocked, the brake lever will rise rapidly.
The above are several anti-smashing technologies commonly used in smart parking lots, Deren boom barrier gates offer terminal for anti-smashing of underground induction coil and Infrared anti-smash, we also offer boom barrier gates with digital anti-smash, offer you extensive options for vehicles safe pass.
Besides, Deren Door Division offers:DC servo motor high speed barrier gate,DC brushless motor fast speed barrier gate,AC Motor barrier gate ,DC advertising barrier gate